Our Travel Blog is the most popular website to find comfortable luggage storage in Paris, close to museums and monuments. Here are also great options if you intend to store luggage in Paris major stations.
We relied on Radical Storage's experience, the worldwide luggage storage network, to give our readers a practical guide with secure locations.
Booking with this system is straightforward and requires a few seconds. Besides, you won't have to queue before leaving your bag since check-in and check-out are immediate.
Weight off your shoulders and let the Radical Storage's Angels pamper you. Who are the Angels? They are welcoming and verified local companies that have passed our thorough tests with flying colors. Only the best stores, hotels, restaurants, and offices can join our network!
The price? It's 5€ per day and bag at no additional charges!
Luggage storage Paris | Book now your hours of freedom
Walking around the city without suitcases and worries is possible and only takes a few seconds.
We have locations in Paris, all over the city, close to Gare Saint Lazare and well-connected to Marne la Vallée Chessy. With us, you can safely store any bag.
Below are the most popular luggage storage options in Paris.
Luggage storage Paris railway station
Left luggage Paris Gare du Nord | Open from Monday to Saturday. Close to Gare du Nord (North Station) and Gare Magenta (Magenta Station) | Connection to Disneyland Paris and Charles de Gaulle Airport (Cdg Airport).
Luggage storage Gare de Lyon | 600 meters from Gare de Lyon and 600 meters from Coulée Verte René-Dumont.
Left luggage Gare de L'Est | Open every day till late at night.
Left luggage Paris | Close to the most popular monuments
Stop typing on Google queries like luggage storage near me, visit the Radical Storage platform, and enable geolocation to find the nearest storage point.
Our service is different from traditional city lockers. Contrary to storage lockers, our locations are supervised by real staff.
Luggage storage Paris | How do I book?
Have you ever booked a room with Airbnb? Well, if you have already done it, know that the Radical Storage system is similar.
Choose your favorite luggage storage facilities on the website or click "Book Now" through the app.
Once booked, you'll see all the details of the chosen Angel, such as the phone number (if you want to ask him/her for information), the address with directions to get there quickly, and other offers and discounts dedicated to you.
Moreover, you'll find the QR code on the confirmation screen, essential to check in and out. Show it to our Angel and leave your bags without touching anything.
We take care of our customers' health; that's why we created an entirely contactless system.
However, by relying on Radical Storage you'll also get other advantages, such as:
24/7 customer support;
A guarantee on each item;
Reliable staff;
No need to stand in line;
Several options open 24/7;
Long term luggage storage service.
Without luggage, you're ready to discover one of the most beautiful cities in the world. Are you ready?
Things to do in Paris
Plan your day in Paris with us! Here are fun activities, attractions, and places to go … even if you're broke!
Whether this is your first time in the French Capital or you're a seasoned visitor, this trip will be an inspiring muse for you.
With so many attractions to see, narrowing the playing field can be hard. Think of it this way: consider how much budget you have left, who you're traveling with, and how much time you have.
As soon as your needs are clear, organizing your time will become easier.
But if you're still at sea, this guide can help you a lot. Here are:
free things to do in Paris;
things to do in Paris with kids;
things to do in Paris at night and other alternative things to do in Paris.
Let's get started!
Free things to do in Paris
Definitely, Paris is one of the world's most expensive cities, so it's good to have some free attractions in mind to avoid spending the whole budget!
Here a list of the best attractions you can enjoy for free:
Jardin du Luxembourg | A sweeping city park (the second-largest in the city) which houses the first model of the Statue of Liberty by Frédéric Bartholdi along with wonderful gardens, monuments, and fountains.
Parc de la Villette | If you're visiting Paris in summer and love cinema, here you can watch free movies at the open-air cinema. The program runs during July and August and focuses on a particular theme.
Montparnasse | A tour in the Montparnasse will allow you to take beautiful photos of the places where famous philosophers, poets, writers, and musicians lived (Sartre, Hemingway, Picasso, Apollinaire, Cendrars, Satie and many others).
The Love Wall | Paris is the city of love, so you shouldn't miss a visit to the Love Wall, located in Montmartre.
The Père Lachaise Cemetery | Did you know that this is the largest cemetery in the world? Also, a lot of famous people are buried here, such as Oscar Wilde and Jim Morrison.
Things to do in Paris with kids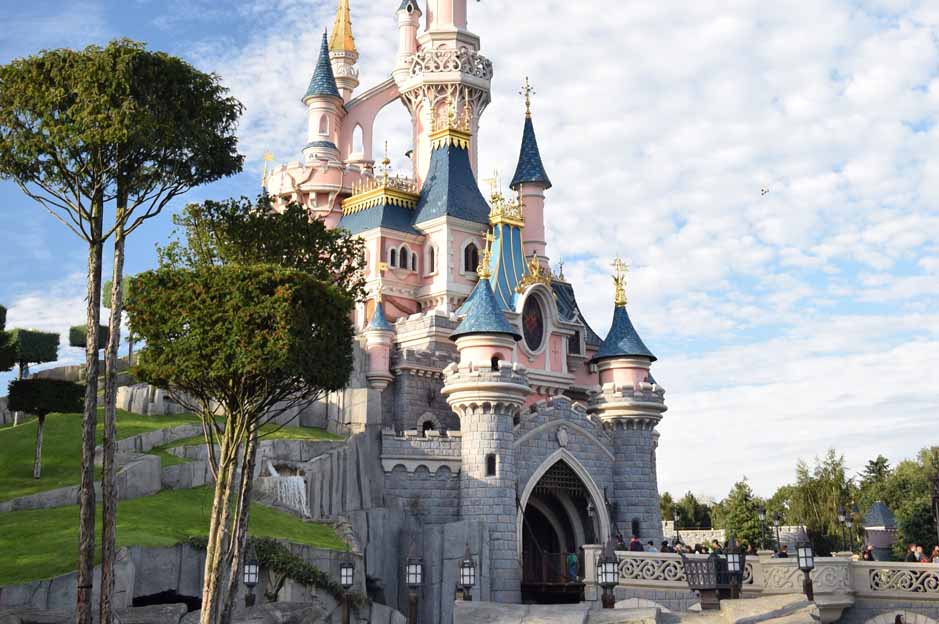 Thankfully, the French capital is very child-friendly. In fact, the city center is easily walkable, and all the monuments (or almost) are concentrated in that area.
However, Paris (to be more precise, Chessy) is home to one of the most popular attractions for children: Disneyland. You can't leave without taking your kids to say hello to Mickey Mouse or the most famous princesses ever.
Choose the ticket that suits you best.
Address: Boulevard de Parc, 77700 Coupvray, France.
Things to do in Paris at night
Yes, Paris is beautiful even at night, so you should take a walk in the streets of downtown or on the banks of the Seine when the sun has already set. You'll feel a bit like Scott Fitzgerald in Woody Allen's movie Midnight in Paris.
You can't leave the city if you have not taken your partner to admire the Eiffel Tower's lights or enjoy an evening of live music in one of the coolest clubs in Montparnasse.
In Paris, you'll never run out of ideas because the city will inspire you continuously.
Related articles